WARM™ wins Specialty Product of the Year at the 2018 XBIZ Awards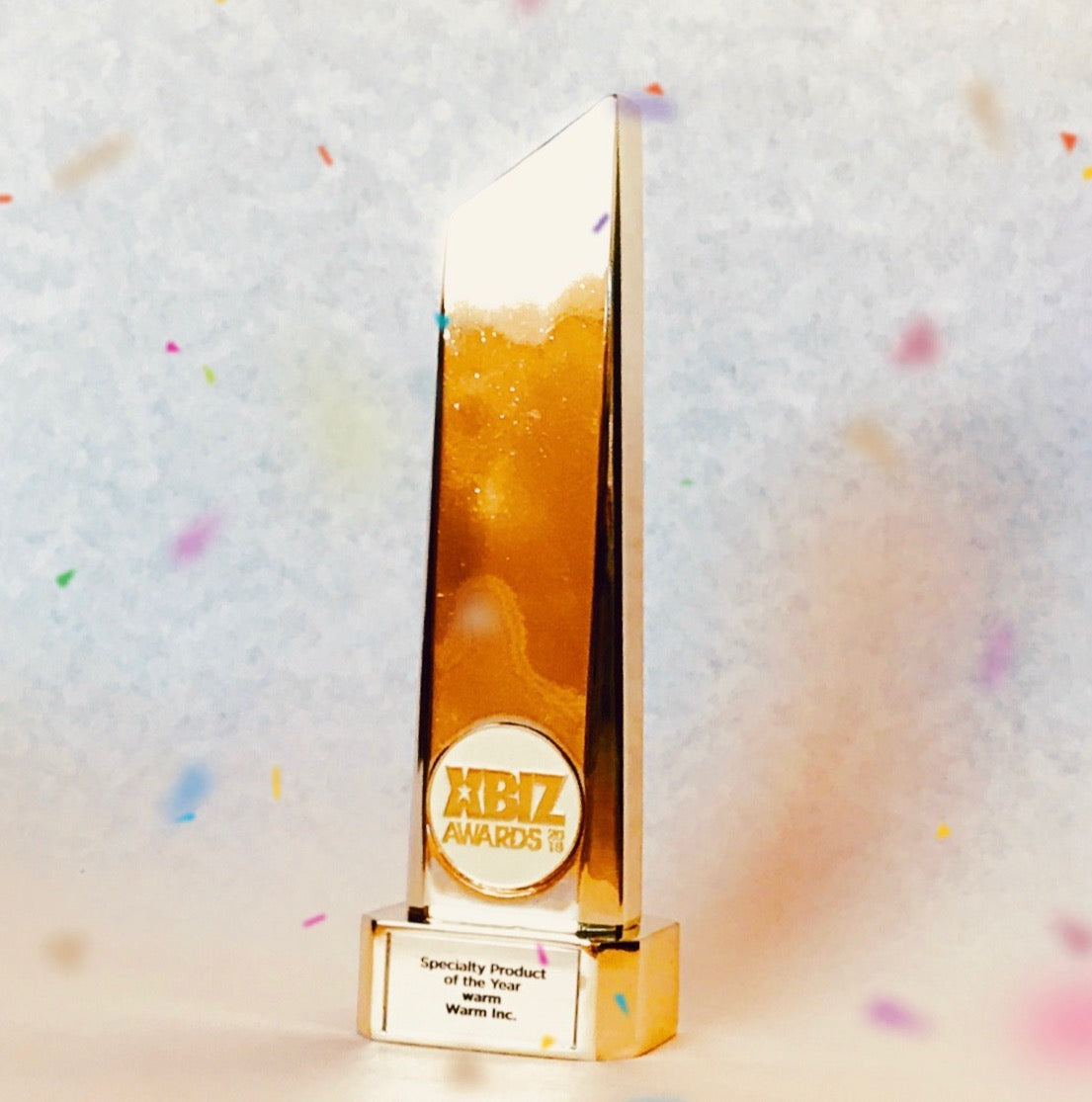 Warm, Inc., the leader in heat-based pleasure products, wrapped up a successful XBIZ Retreat by winning their first XBIZ Award. WARM, their namesake product and category-defining bedroom accessory, was recognized as Specialty Product of the Year.
We want to celebrate with you!
Use Code: XBIZAWARD and enjoy a 20% discount through February 7th on the undeniably award-winning, WARM™

With the mission of turning customers favorite accessories into hot must-have necessities through the addition of heat, Warm, Inc. products were all the buzz during the XBIZ Retreat which hosted buyers from some of the top adult retailers in and out of the country. Guests of the Warm, Inc. suite were treated to a luxurious branded experience complete with champagne, cupcakes and product demonstrations by co-founder, Janine. Buyers got to hear firsthand the inspiration for the products and feel the undeniable difference heat makes to toy and lube products.  
"The Retreat was the perfect forum to connect with buyers and share very productive time together going over product features, answering questions and building relationships. Our products are such a visceral experience; buyers being able to experience that 'a-ha' and often 'OMG!' moment when you feel the difference heat brings to the sensations of toys and lubricant was a lot of fun. Being able to incorporate product training right into the meeting was invaluable," shares Janine. "Our products are such a simple concept and yet wield a very dramatic result. Feeling what they can do always answers Why Warm? perfectly."
During the Retreat Janine also revealed their much anticipated second product, TOUCH™, an automated dispenser that also warms your personal lubricants and oils. Buyers visiting their suite could finally experience the new product and the excitement was palpable throughout the show.
"With TOUCH™ we wanted to elevate the experience of using lube the way we did with WARM™ for toys. The product turned out beautiful and is as sexy and unique as our first. Lube is an amazing product! Now, using it is too. Silky, mess-free, integrated into your intimacy and magically delivered with a wave of your hand, wait for it... Warm! Using TOUCH™ not only makes your lube irresistible, it's also deliciously erotic in and of itself to use. I love this product and it was exciting to finally be able to share it!" said Janine.
Thank you all for your continued support!