We are WARM'ing up Amazon!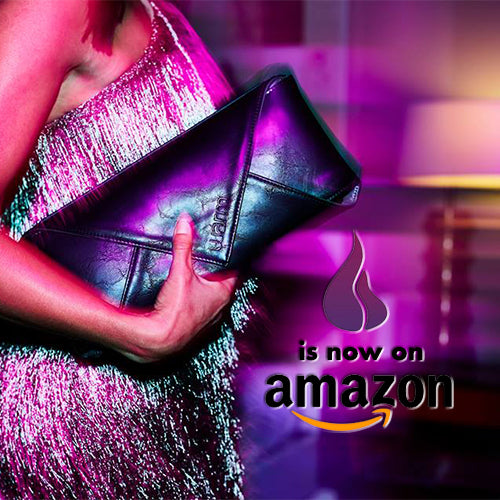 We believe so deeply in the power of WARM™ to enhance intimacy, we are exploring how best to help everyone discover this completely new product. With free, 2-day Prime shipping and the ease of being able to order your favorite paper towels and light bulbs at the same time, for some people Amazon may be the best option to find their way to WARM™. While WARM™ and paper towels may not be the sexiest combo, not even knowing WARM™ exists is a sad cold world indeed. I want everyone to be able to find and benefit from the delicious toe curling sensations WARM™ brings to your favorite toys! 
Speaking of toys! WARM™ always recommends going to your favorite website to purchase your next new favorite toy, better yet go visit them! From fun inspiring environments to info about upcoming workshops they're having and knowledgeable trained staff, not only can you pick up the toy you are craving, you may even discover whole new pleasures to explore!
While we know Amazon is a great place to reach a wide scope of customers, we also know we are the only WARM™ out there. Right now, you can be sure what you are getting on our new Amazon store is an Authentic WARM™. In fact, the only place you should be seeing WARM™ on Amazon is our store. Toys, sadly have been being knocked off for a long time. The only way to guarantee you're are getting the authentic, quality, body-safe toys you are looking for is to go straight to the amazing stores who carry them. 
With a powerful combo of Amazon and our amazing retailers, I am excited to take mission, "WARM'ing up the World" to a new level! You all know how to find your way to Amazon, and here is a handy list of some of our favorite Retailers! Tell them WARM sent you and have fun shopping!
Pleasure Chest
Good Vibrations
Babeland
Blue Boutique
Seductions
Early to Bed
Sugar
Self Serve
Stockroom
Chi Chi La Rue
Bite the Fruit
Adam & Eve
In whatever way works best for you~ find WARM™, feel the difference WARM™ makes and Enjoy the Experience!
Warmly~
Janine